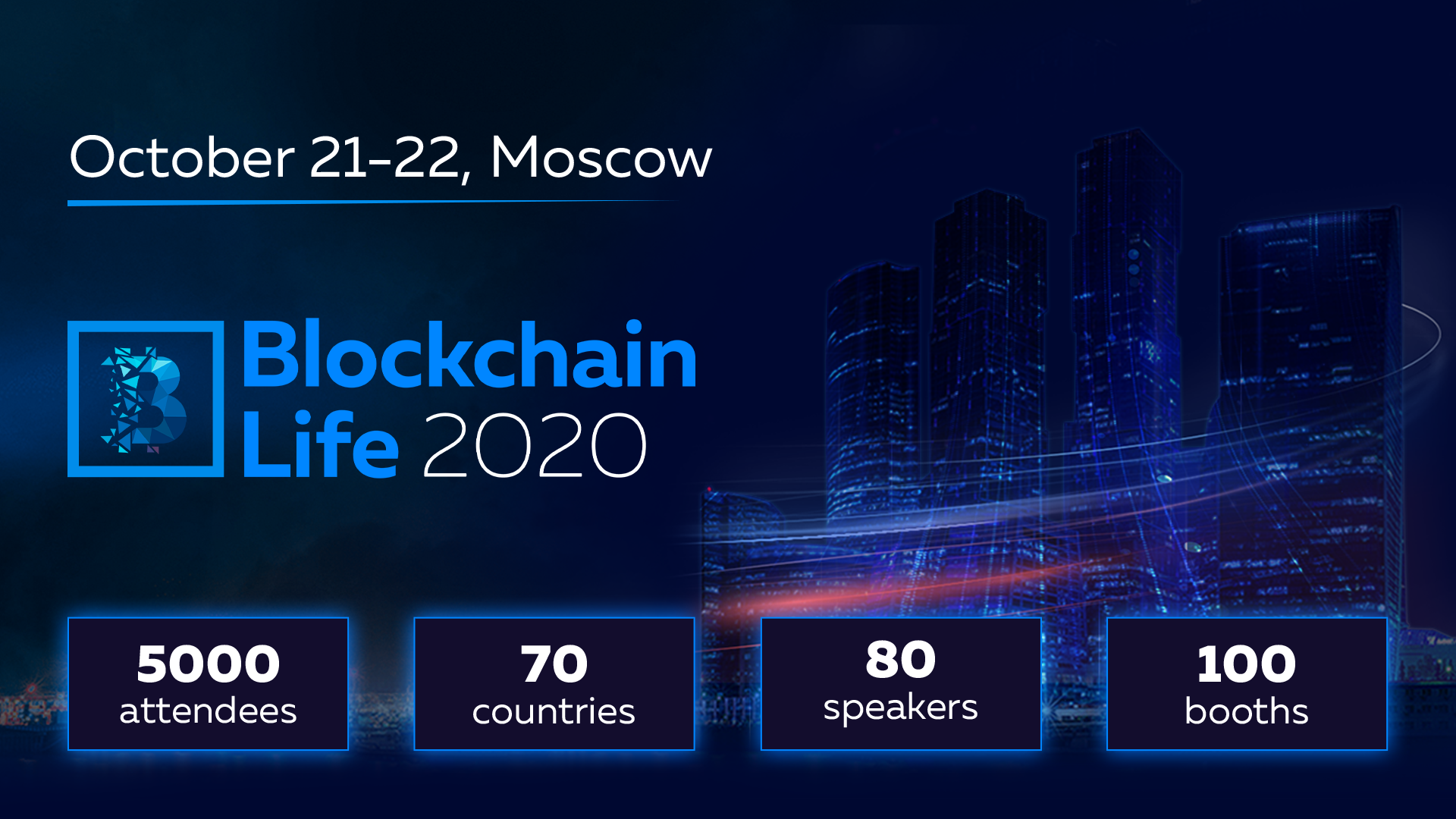 Event Type:

Conference

Event Date:

Wednesday, Oct 21, 2020 - Thursday, Oct 22, 2020

Organized By:

N/A

Email:

[email protected]

Venue:

Music Media Dome

Address:

Ch. Enthusiasts, 5 p.2, Moscow, 111024
Blockchain Life 2020 in Moscow is the international forum on Blockchain, Cryptocurrencies and Mining. It is the largest industry event in the world, annually gathering more than 5000 participants from 70 countries. Among the participants: top management of the leading international cryptocurrency projects, businessmen and entrepreneurs, blockchain developers, manufacturers and suppliers of mining equipment, founders of blockchain startups, government officials and celebrities of the crypto industry. The key objectives of the forum are blockchain development and its implementation into business, analysis of current ways of earning in the field of cryptocurrencies, trading and mining, creation of a platform for dialogue between the industry community and government agencies. Forum's organizers: Listing.help, the world's leading listing agency on crypto exchanges, and Ideo.one, an international association.
Related Events
A complete list of crypto Wallets
Compare Bitcoin, Ethereum and Litecoin Wallets
Bitcoin, Ethereum and Litecoin Wallets
A list of related cryptocurrency events. Please browse the latest and upcoming cryptocurrency events which are covering the blockchain technology, bitcoin, ethereum, crypto tokens and initial coin offerings.
Read the Disclaimer
: All content provided herein our website, hyperlinked sites, associated applications, forums, blogs, social media accounts and other platforms ("Site") is for your general information only, procured from third party sources. We make no warranties of any kind in relation to our content, including but not limited to accuracy and updatedness. No part of the content that we provide constitutes financial advice, legal advice or any other form of advice meant for your specific reliance for any purpose. Any use or reliance on our content is solely at your own risk and discretion. You should conduct your own research, review, analyse and verify our content before relying on them. Trading is a highly risky activity that can lead to major losses, please therefore consult your financial advisor before making any decision. No content on our Site is meant to be a solicitation or offer.